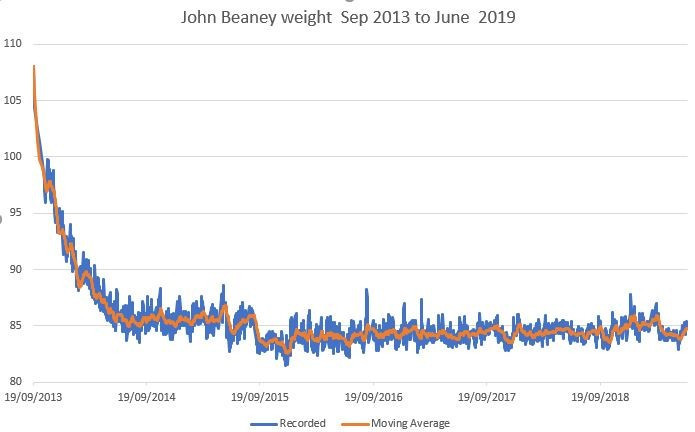 My Story
I spent most of my life as a GP gradually getting heavier and with no prospect of doing anything about it. In September 2013, I weighed in at 108 kilos and decided enough was enough. By June 2014, I was 85 kilos and my weight has, as you can see from the graph, stayed stable since. Beryl, my wife had exactly the same experience.
This set me off on a journey of discovery into a world of nutrition where doctors rarely tread. Hidden among a lot of misinformation I found that it is possible to enjoy a healthy, nutritious and satisfying diet - and be slim without hunger.
I started lecturing on what I had learned and eventually, decided to set up a small consulting practice where I share with others how, at any age, it is possible to significantly reduce the burden of chronic disease, most of which is the result of our modern diet.